2013 Challenges:
~Kait~
Goodreads Challenge
1/30 books
~Mari~
~Rach~
*****************************
2012 Challenges:
~Kait~
So I found this epic challenge at
For Those About To Read
and wanted to sign up right away!!
The challenge is to read
10 YA or Middle grade novels 15 YA or Middle Grade Novels
(because I have already read more than 10) that incorporate any type of Mythology in the story line (Greek, Egyptian, Norse, etc.).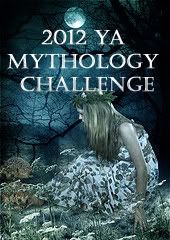 Here is what I've read so far:
The Goddess Test by Aimee Carter
The Goddess Hunt by Aimee Carter
Goddess Interrupted by Aimee Carter
The Goddess Legacy by Aimee Carter
The Red Pyramid by Rick Riordan
The Throne of Fire by Rick Riordan
The Serpent's Shadow by Rick Riordan
The Lightening Thief by Rick Riordan
The Sea of Monsters by Rick Riordan
The Titan's Curse by Rick Riordan
The Battle of the Labyrinth by Rick Riordan
The Last Olympian by Rick Riordan
The Lost Hero by Rick Riordan
The Son of Neptune by Rick Riordan
I have read 14/15 books
~Mari~
~Rach~